Stacey's Surf Camp
est. 2008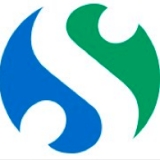 Since 2008 Stacey's Surf Camp has provided beach-goers in New Jersey the opportunity to experience surfing, whether a beginner or someone who wants to advance their skills. With 9 weeks of camp from June through August, Stacey's offers a full array of surfing options.
Beginner Surf Camp is offered in a 3-day and 5-day format, both taking place from 9:00AM-11:00AM or 1:00PM-3:00PM. This camp is designed to teach the fundamentals of surfing in a non-competitive, enthusiastic and safe environment.
Advanced Surf Camp is offered only in a 5-day format in either 1-week or 2-week increments, and is designed to teach those who have established the basics of wave riding to advance their skills to the next level. Standing up and riding down the line is generally required for enrollment in this option.
If you'd rather try stand up paddling, Stacey's can accommodate you in either semi-private or private lessons!
OTHER OFFERINGS
In addition to Stacey's more traditional camps, be sure to check out their other options as well. Offerings include the Weekend Warrior Camp, a two-day lesson on Sat/Sun that immerses kids in the fundamentals of surfing.
Adult Clinics are offered every Wednesday and include lesson, board and the opportunity to meet new people!
Also check out Stacey's Soul Sister, a surf and yoga package; Party Wave for private events/parties; and Moms and Groms/Dads and Dudes for parents wanting to try surfing out with their kids!
Surf Locations
Stacey's Surf Camp, Pembroke Ave, Margate City, NJ 08402, United States -
View Map
Offerings
Day Camp

$175 to $275 per session (various offerings)

Group Lessons

$43 to $50 per lesson (1 hr)

Private Lessons
SUP Options
Board Rentals

$45 to $65 per board (half-day/full-day)