Nantasket Surfing Lessons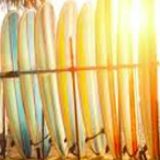 Natasket Surfing Lessons offers individual private surfing lessons in Hull, MA on Nantasket Beach. Lessons are by the hour and surfboards and wet suits (if needed) are included in the lesson at no extra charge.
Lessons require booking abead of time, so give them a call and make your reservation for a surf lesson! Most lessons go for two hours, but it is up to you on how long you would like to go for. There is a one hour minimum.
Instructors
Natasket Surfing Lessons' instructors are lifelong surfers that can make your surfing experience at Nantasket Beach a great one. Each instructor is qualified and trained for safety and to teach surfing correctly.
Other Offerings
Also check out Natasket Surfing Lessons skimboard and equipment rentals!
Surf Locations
Nantasket Surfing Lessons, Nantasket Beach, Hull, MA 02045, United States -
View Map
Offerings
Group Lessons
Private Lessons
Board Rentals