Flying Point Surf School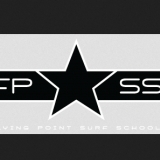 Camps include all equipment and 5 half-days of surfing in the Hamptons! Flying Point strives for quality surf instruction, never exceeding a 3:1 camper to instructor ratio.
What's Included
In addition to teaching you the fundamentals of riding waves, Flying Point promises to include in their lessons: water safety, ocean swim & rescue, identifying unsafe settings / limitations, wave knowledge, surf forecasting, improved swimming skills, and of course non stop fun!
Surf Locations
Flying Point Surf School, PO Box 1557, Sag Harbor, NY 11963, United States
Offerings
Day Camp

$750 per week (half-days)

Group Lessons

$100 per lesson (1.5 hrs)

Private Lessons

$150 per lesson (1.5 hrs)

SUP Options

$100 to $150 per session (various offerings)