Aloha NYC Surf School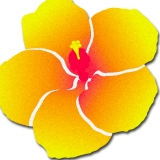 Aloha NYC Surf School is an all ages surfing school in Rockaway Beach, NYC easily accessible from Manhattan and the tri state area. Experienced instructors will teach you warm up techniques' paddling basics, and pop up skills to get you on your feet and riding.
Instructors
Aloha's staff has traveled the globe in pursuit of the perfect wave, but call NYC home. Aloha NYC specializes in intermediate lessons as well instructing students to become better surfers who learn to navigate the ocean and conquer the wild surf.
Surf Locations
Aloha NYC Surf School, Beach 60th St, Queens, NY 11692, United States -
View Map
Offerings
Group Lessons

$62 to $80 per session (various offerings)

Private Lessons
SUP Options
Aloha NYC Surf School's Facebook Updates